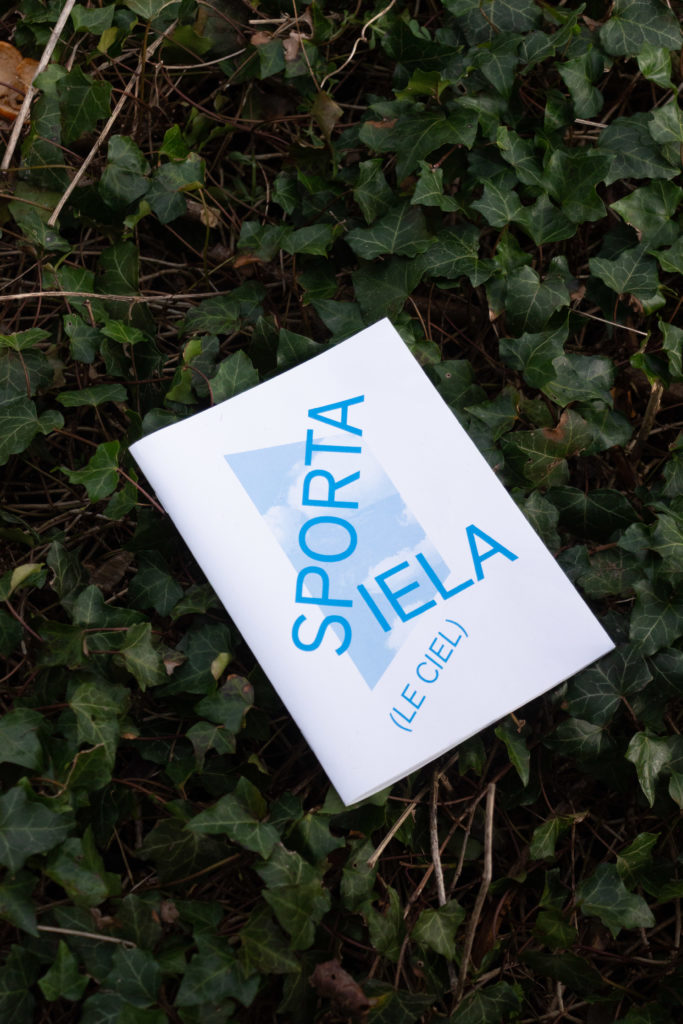 FR : Observer la ville en la surplombant, comme on la regarderait en habitant le ciel, avec le point de vue d'un oiseau. En utilisant les outils de l'observation, de la prise de notes in-situ, de la photographie et des données de géolocalisation google maps, j'apprends à rencontrer une ville nouvelle et tisse les liens d'une approche sensible au travers de cartes et de récits dessinés.
Sporta Iela est une édition inspirée par mes déplacements urbains quotidiens en ville, à Riga (Lettonie) lors de mon échange universitaire à la LMA.
Références : Kevin Lynch, cartes sensibles situationnistes,

EN : Observing the city from above, from the sky, as if you were a bird. In Sporta Iela book, I used the tools of observation, in-situ note-taking, photography and Google maps datas to encounter a new city and to draw a sensitive approach through maps and drawn narratives.
Sporta Iela is an edition inspired by my daily urban travels in the city of Riga (Latvia) during my university exchange at LMA. References: Kevin Lynch, situationist sensitive maps,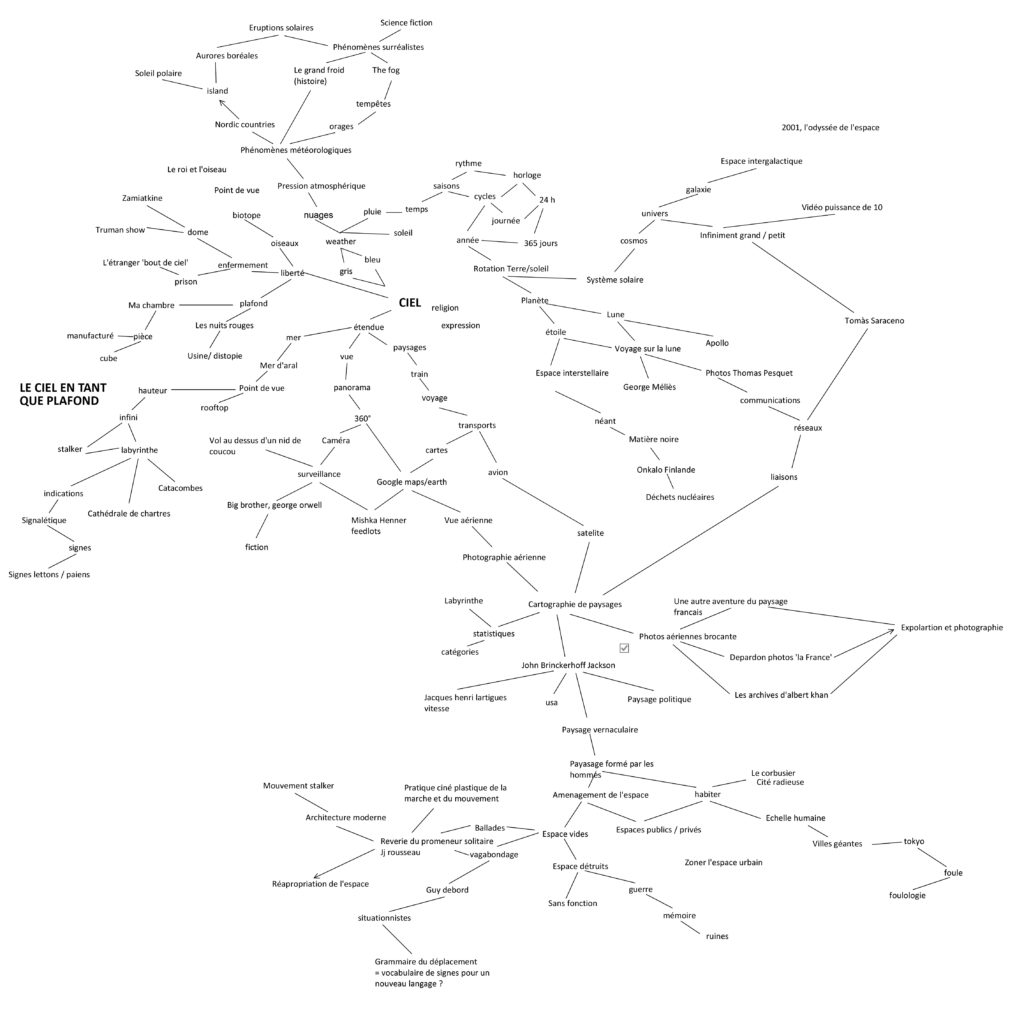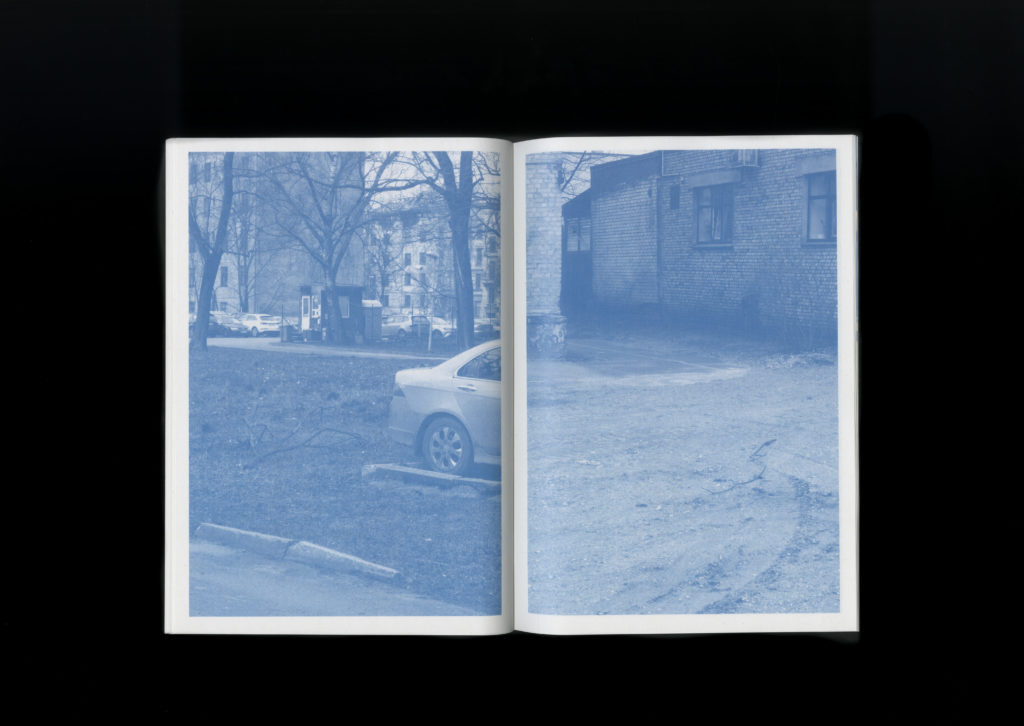 Trois mois de trajets quotidiens à Riga
Chaque image équivaut à 2 semaines de trajets quotidiens récupérés dans ma base de données Google maps.
Three months daily trips in Riga. Each picture = 2 weeks of Google maps geolocalisation datas.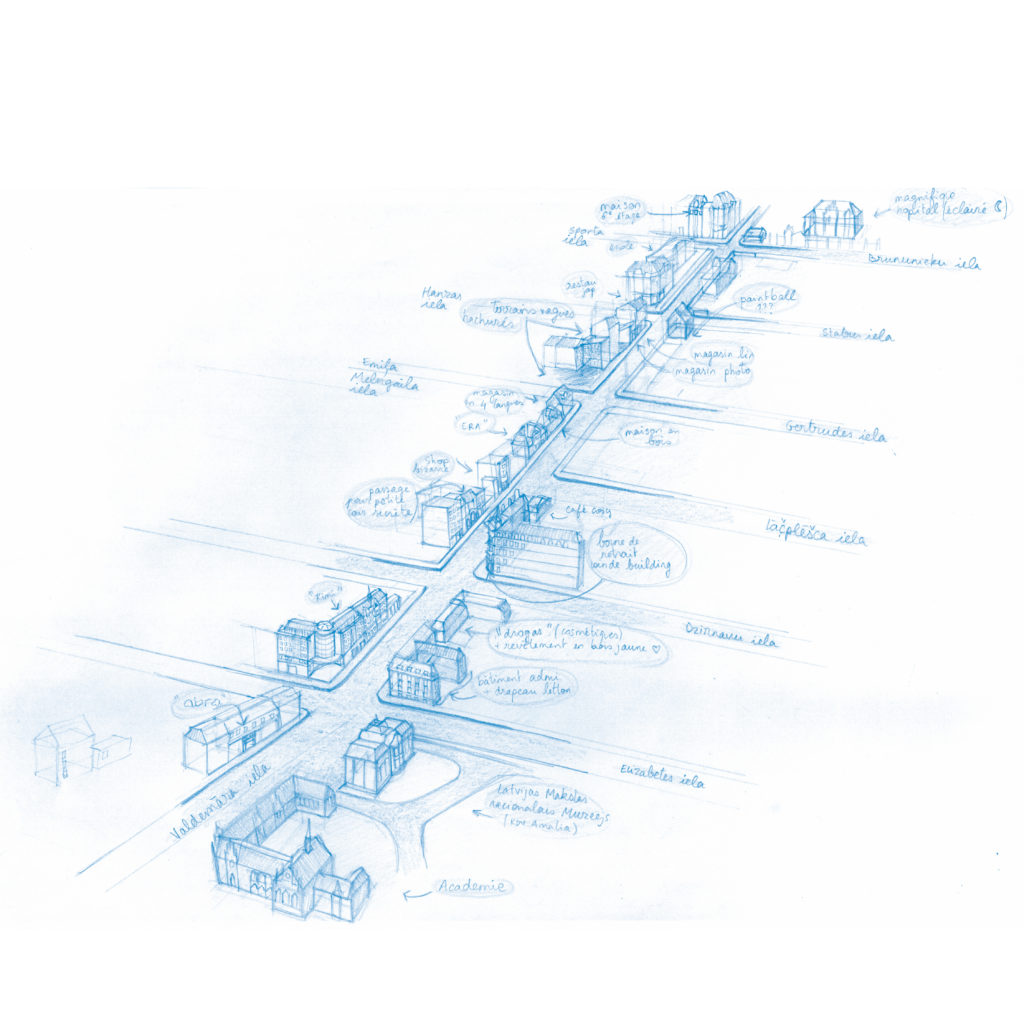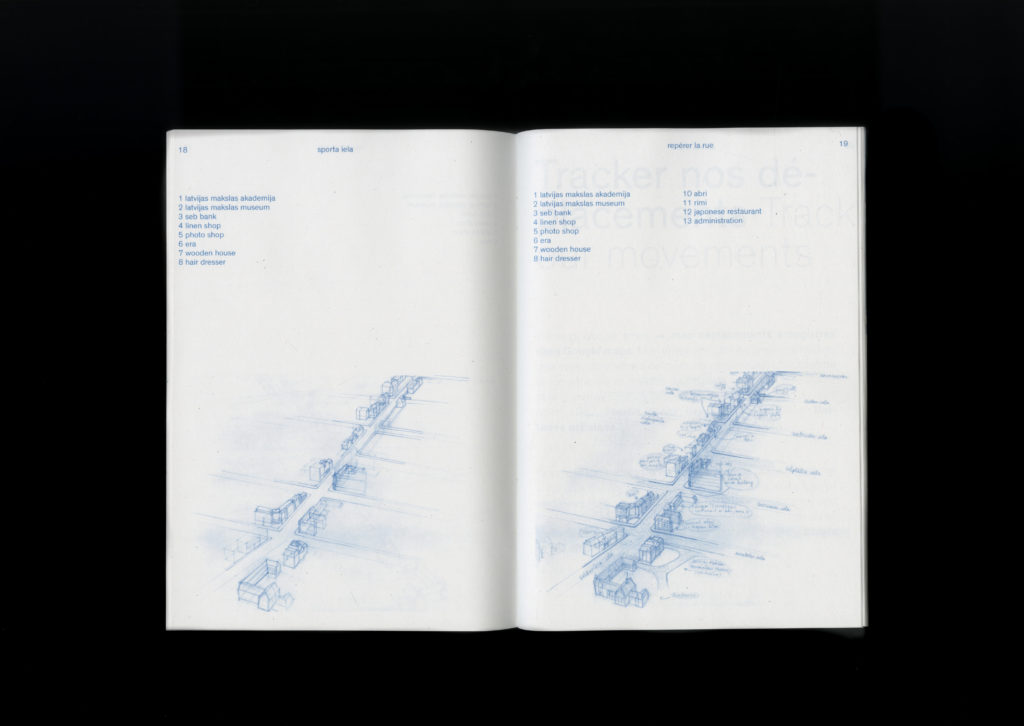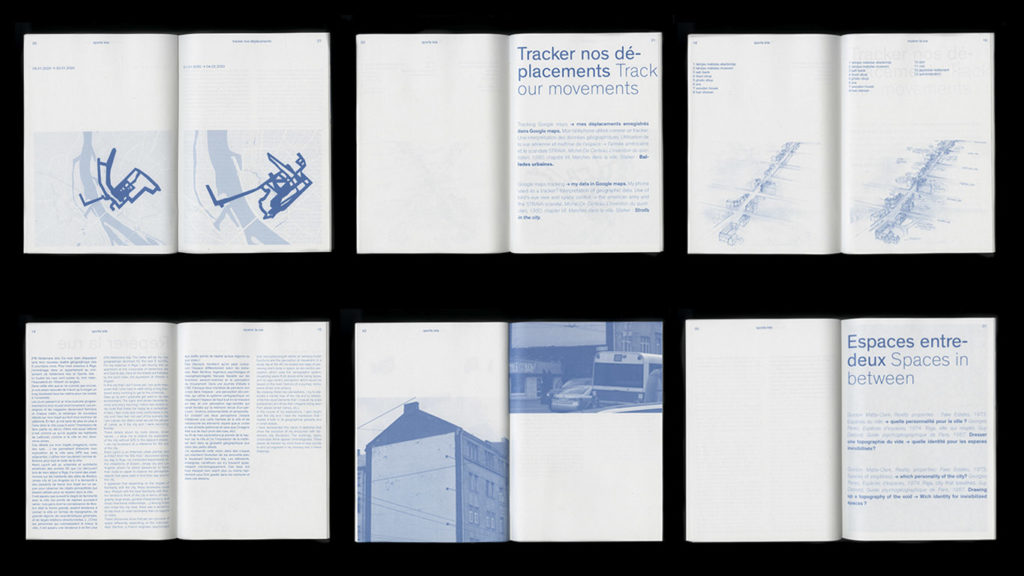 Sporta Iela, édition, 2020, 30 pages. Disponible en PDF sur demande.