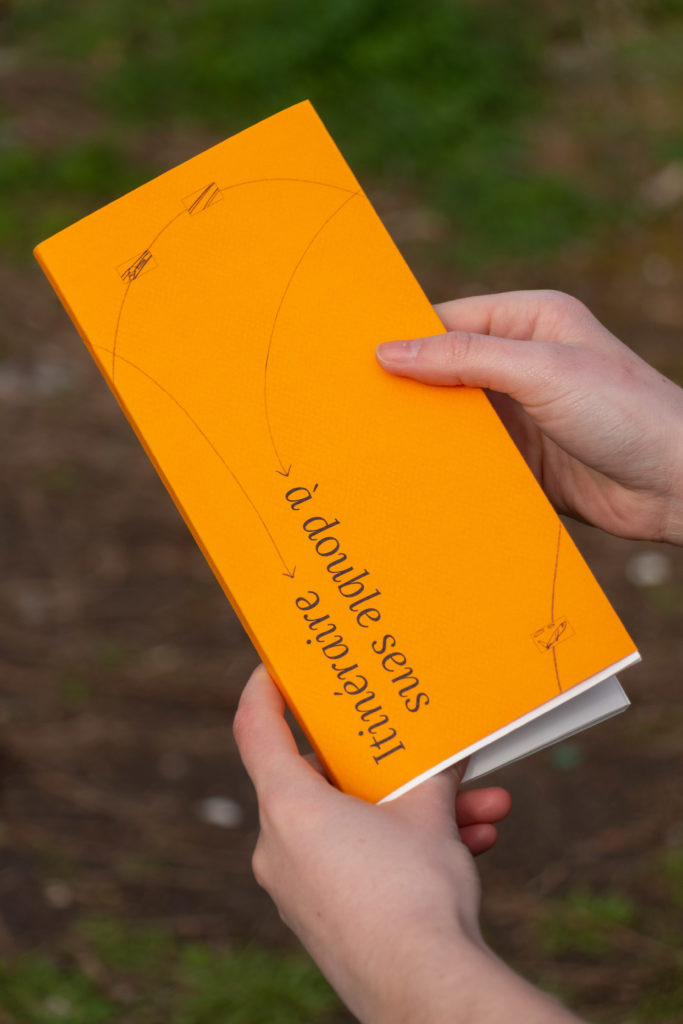 FR : Que reste-t-il des espaces qu'on traverse, des espaces qu'on habite, à l'enfance, à l'adolescence ? Quelles traces garde-t-on entre le souvenir qui nous reste et le souvenir qui nous transforme ? Qu'en est-il de ces multiples voyages où l'esprit se perd dans la contemplation du paysage et nous entraîne dans les profondeurs de notre topologie intérieure ? Qu'en-est-il des voyages spontanés, des road trips improvisés, des contemplations méditatives et des rêveries paralysées ? Qu'en est-il de tous ces lieux que j'ai usé du regard, des horizons plats de campagne infinie, des terrains d'usine désaffectés, des villes miniaturisées, des halls de gare et des aéroports ?
Itinéraire à double sens est un mémoire de fin d'études qui s'approche des espaces sensibles à travers le récit dessiné, le texte et l'image. C'est le point de départ d'une recherche personnelle et graphique des espaces habités, entre le journal intime et le récit de voyage.
EN: What remains of the spaces we pass through, the spaces we inhabit, in childhood and adolescence? What traces do we keep between the memory that remains and the memory that transforms us? What about those multiple journeys where the mind gets lost in the contemplation of the landscape and leads us into the depths of our inner topology? What about spontaneous journeys, improvised road trips, meditative contemplations and paralyzed reveries? What about all those places that I have used my gaze, the flat horizons of endless countryside, disused factory sites, miniature cities, station halls and airports?
Itinéraire à double sens approaches sensitive spaces through the drawn narrative, the text and the image. As a diary or a travelogue could be, this thesis is the starting point of a personal and graphic research of inhabited spaces.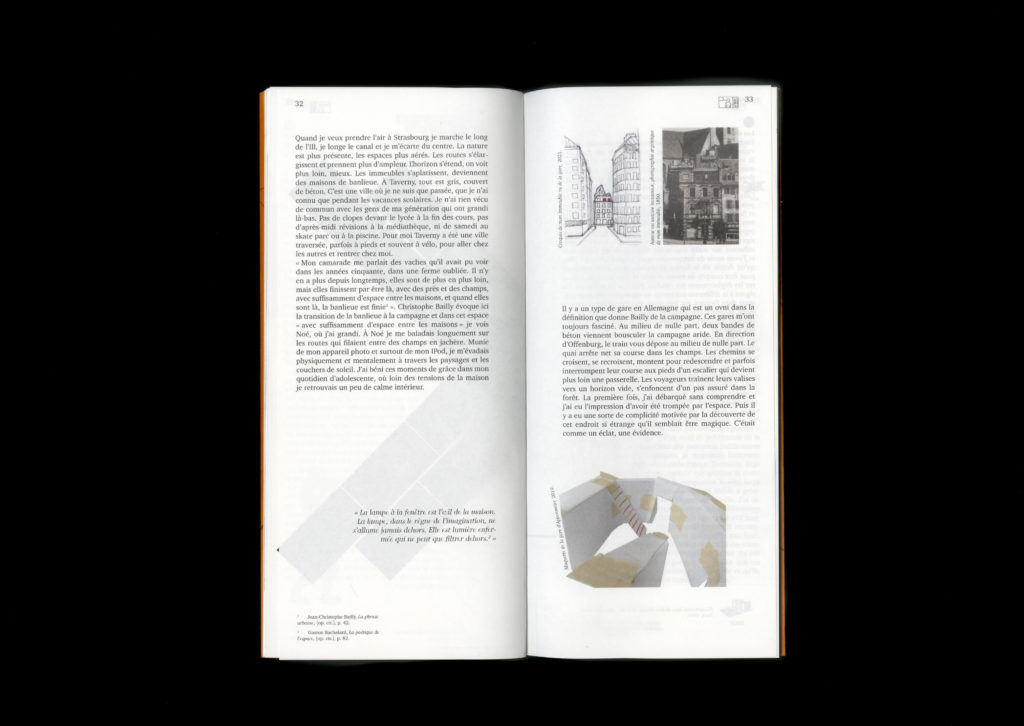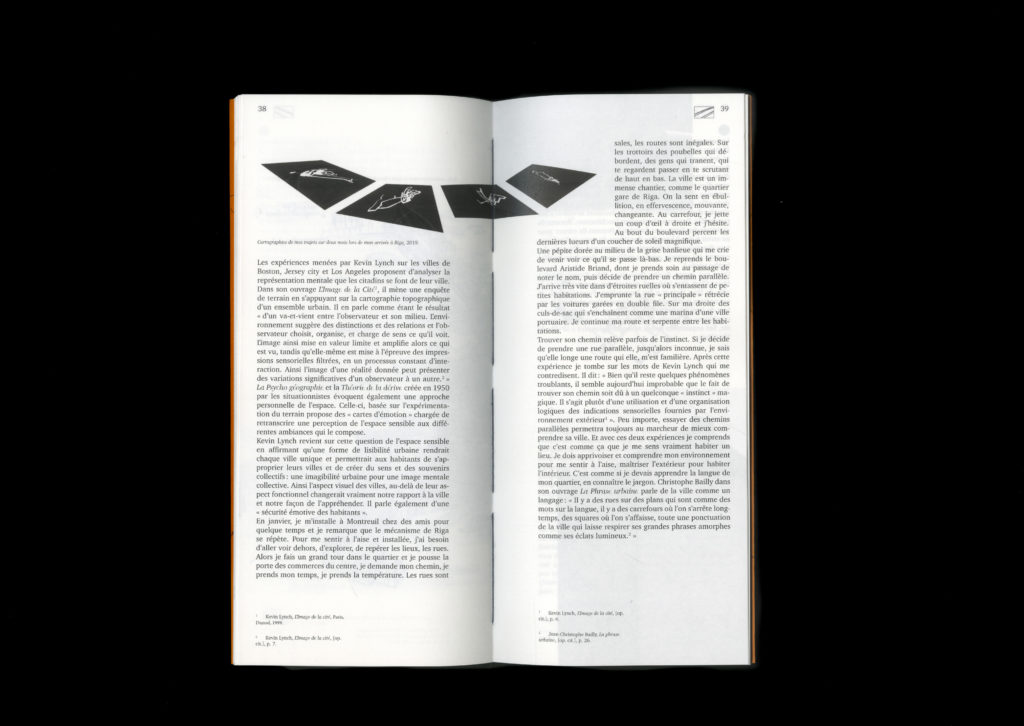 Itinéraire à double sens, mémoire de fin d'études, 2021. Directrices de mémoire : Sandrine Israël-Jost et Oh Eun Lee.